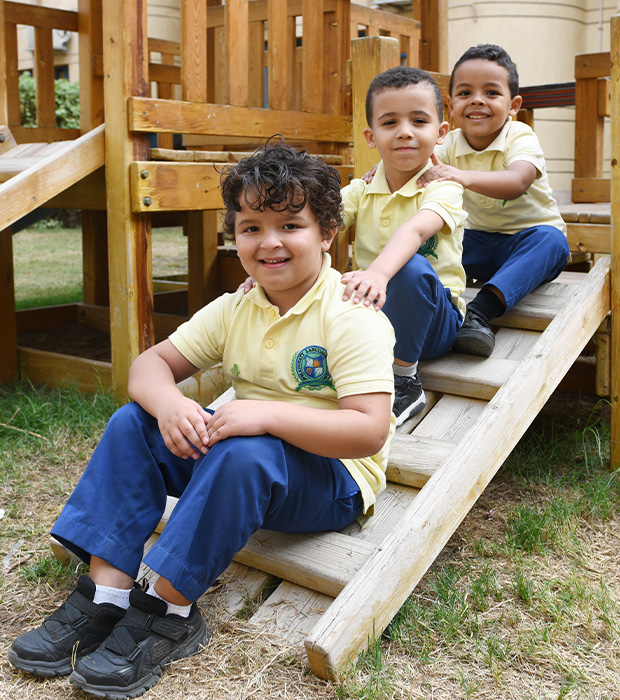 Primary School
Welcome Message from the Head
Dear Parents,

"The function of education is to teach one to think intensively and to think critically. Intelligence plus character, that is the goal of true education".

It is my privilege and honor to work with your precious children. I am passionately delighted for your deep trust and faith in us. In MLS, we aim to create a collaborative learning community characterized by achievement, encouragement, praise teamwork, cooperative learning and self –discipline. We stimulate a dedicated productive environment to inspiring Success and nurturing well-being. We do believe that our students are at the heart of everything we do. "Every child matters". Thus, we interact together as a community to foster a love of learning in our students and equip them with 21st century skills and knowledge to realize their true potential and ensure that learning opportunities are suitably challenging, cross-curricular & meaningful. Throughout, we emphasize the importance of kindness, responsibility & respect and maintain high expectations of behavior and good manners.


MS. Yasmine Elkassar
Primary Head of Stage
School Vice Principal
Curriculum Overview
Our Primary school is a six-year phase, during which our basic scope is to build on the foundations laid during the early years of education. Core subjects are now richer in knowledge, with new subjects introduced. By the Upper Primary stage (Grade 4), the ministerial curriculum becomes broader; however, we try to maintain a healthy balance between work and life to enable our students to have time for sports and social interaction.

Our Primary school can be divided into two stages: lower and upper primary. The former is a transitional period for our KG children. Students learn to be increasingly independent and start exploring new subjects.

In Grade 1, we introduce our second foreign language instruction. Students are free to choose either French or German. Other core subjects include English, Mathematics, Arabic, Religion, Computing, PE and Music. Co-curricular activities are part and parcel of our curriculum delivery, in addition to carefully structured activities that are integrated into the curriculum across all subjects. Competitions are organized in various areas, including spelling bees, short story writing, poetry writing, and Quraan.

By the beginning of Grade 4, our lower primary core subjects are extended to include Social Studies, which is taught in Arabic, in addition to General Science taught in English.

Students sit exams scheduled and monitored by the Ministry of Education at the end of each term. Exams in the Primary stage are internally set and marked, except for Grade 6 exams, which are externally set but internally marked.

By the end of the Primary stage, students are expected to command a sound knowledge of all major subjects and to have developed their reading, speaking, listening and writing skills of foreign languages.