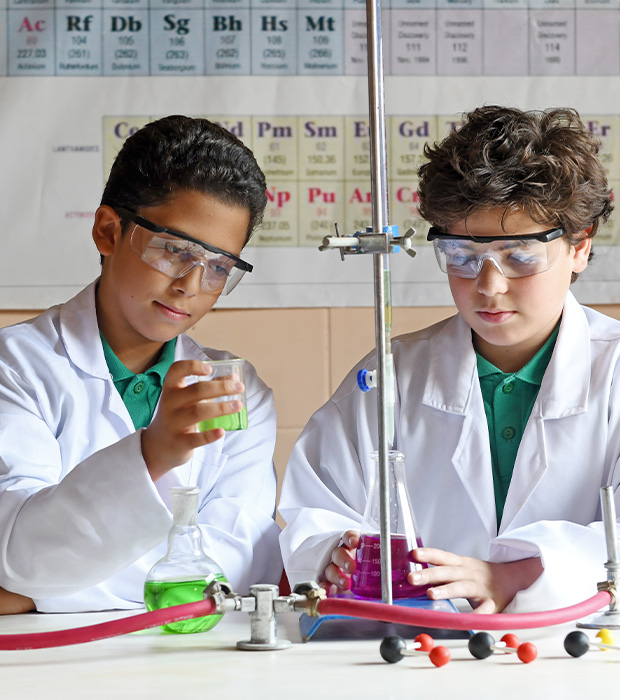 Preparatory Sections
Welcome Message from the Head
Dear Parents,
We are extremely excited about this academic year and know that it is filled with golden opportunities for all our students in many ways.
Our goals this year include developing higher levels of thinking and learning and higher levels of engagement opportunities.
Our caring and dedicated staff at Prep. The stage will accomplish this through engaging, meaningful academic expectations and a support system within classrooms.
We strongly believe that making a positive difference in the lives of our students needs supportive home/school communication, as well as an effective partnership between teachers and parents in order to achieve students' highest potential. Your involvement and support are greatly appreciated and will have a great impact on our ability to succeed at MLS.
Sincerely,
Mrs. Amany El Sayed
Preparatory Division Supervisor
Curriculum Overview
This is a three-phase stage that requires a high level of understanding and awareness on the part of the school, parents, and students. Our young learners encounter new academic challenges that allow them to discover their passion and settle on their future dreams.
The Preparatory curriculum in National education is broad and extensive. High-level instruction in English and French covers all aspects of each language, including literature, drama, fiction and poetry. Students are expected to be fluent in foreign languages in addition to their own mother tongue. The differentiation between the three branches of General Science is now evident, while the Social Studies curriculum has become more elaborate. By the end of this stage, students sit ministerial exams that are set and marked externally.